Golden Aloha
Model : GMA-20SS
The attractive and stylish G-Cube Mouse PAD provides perfect balance between friction and glide for all of ball, optical and laser mouse with unique anti-static, durable & stylish design.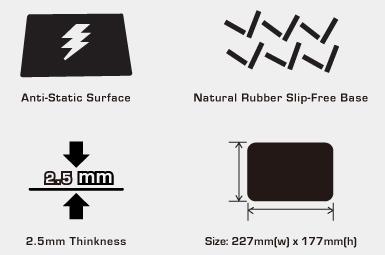 ■ Unique Surface Material Provides Perfect Balance between Friction and Glide
■ Slip-free Rubber Base
■ Anti-static, Durable & Stylish Design
■ Compatible with All Mouse Types: Ball, Laser and Optical.
★★★☆☆

Oct 04 , 2011

NoShirtsNoShoes

1 / 1

found this review helpful

I absolutely love this piece, been serving me for 4-5 years now without any flaws. I love it, best quality mpad I ever used.