Summer
Model : GSF-14SU
Give your laptop a magnificent look in seconds with G-Cube's exclusive Floral Fantasy Adjustable Notebook Skin! Made from a high-quality durable material, it allows you to refine your notebook computer with a tantalizing look and style. Available in a universal size that trims easily with a razor blade to fit most laptops size from 13""inches - 17""inches wide.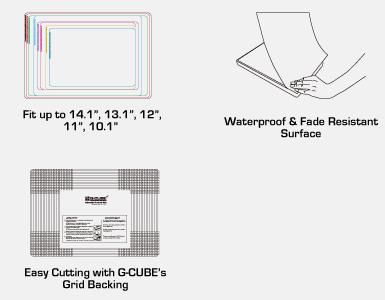 ■ Exceptional Image Quality
■ Tailor-Made to Fit Notebook sizes: 14", 13'', 12", 11" and 10" wide
■ Self-Adhesive Backing -
No Damages on Notebook Surface Once it is Removed
■ Waterproof & Fade Resistant Surface -
Durable material will not fade or wash out colors keeping the notebook protected.