Floral Fantasy&copy - Summer - 16.4''
Model : GNF-215SU2
G-Cube's™ latest collection-Floral Fantasy&copy! Inspired by the beauty of four seasons- Fall, Winter, Spring, Summer! The lavish and vibrant accessory adds color and design to our boring desktop. So change it up seasonally…or just whenever you feel like it!
Product Dimension:
16 x 12 x 2.5 in. ( 394 x 305 x 318mm )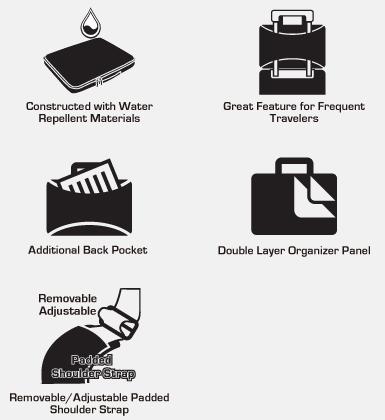 ■ Double layer laptop bag with handle

■ Holds most 15" laptops

■ Deluxe organizer panel

■ Multifunctional interior pockets for accessories

■ Removable/adjustable padded shoulder strap

■ Fabric: Polyester
★★★★★

May 25 , 2012

Latu

1 / 1

found this review helpful

i first had the g-mouse summer then when i saw this one... it caught my eye!!! how much is this anyway?